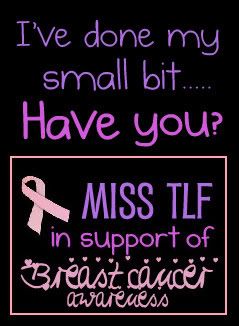 Breast! Boobs! Jugs! Bazooms! Bosom! Melons! Twins!
You can call 'em whatever you wanna call 'em.

But whatever it is girls, they are your assets.

Now don't you wanna do what you need to do to safeguard 'em?

It's actually very simple really. All one need to do is to do regular (I suggest monthly) self examination!

Who else should know your breast well but you yourself?

The purpose of this examination is to identify and any irregularity of your breast (i.e. change in shape, lumps, bumps, etc) as early as possible. Sometimes, it may be nothing! But sometimes, it may be something. And I rather not take that chance.

So ladies, do yourselves this favour!

And... share this reminder with your friends!